Hello and welcome to the world of Ethel Loves Me
unique...
/juːˈniːk/
Adjective
Distinctive - individual - special - especial - idiosyncratic - quirky - eccentric - isolated - single - sole - lone - unrepeated - unrepeatable - solitary - exclusive - one and only - rare - uncommon - unusual - one off. These are just a few words that define Ethel.
Please have a browse around the works on offer at Ethel Loves Me and if you want to know any more detailed information or would like to discuss submitting your work, we always love a chat, x

This month's must have.....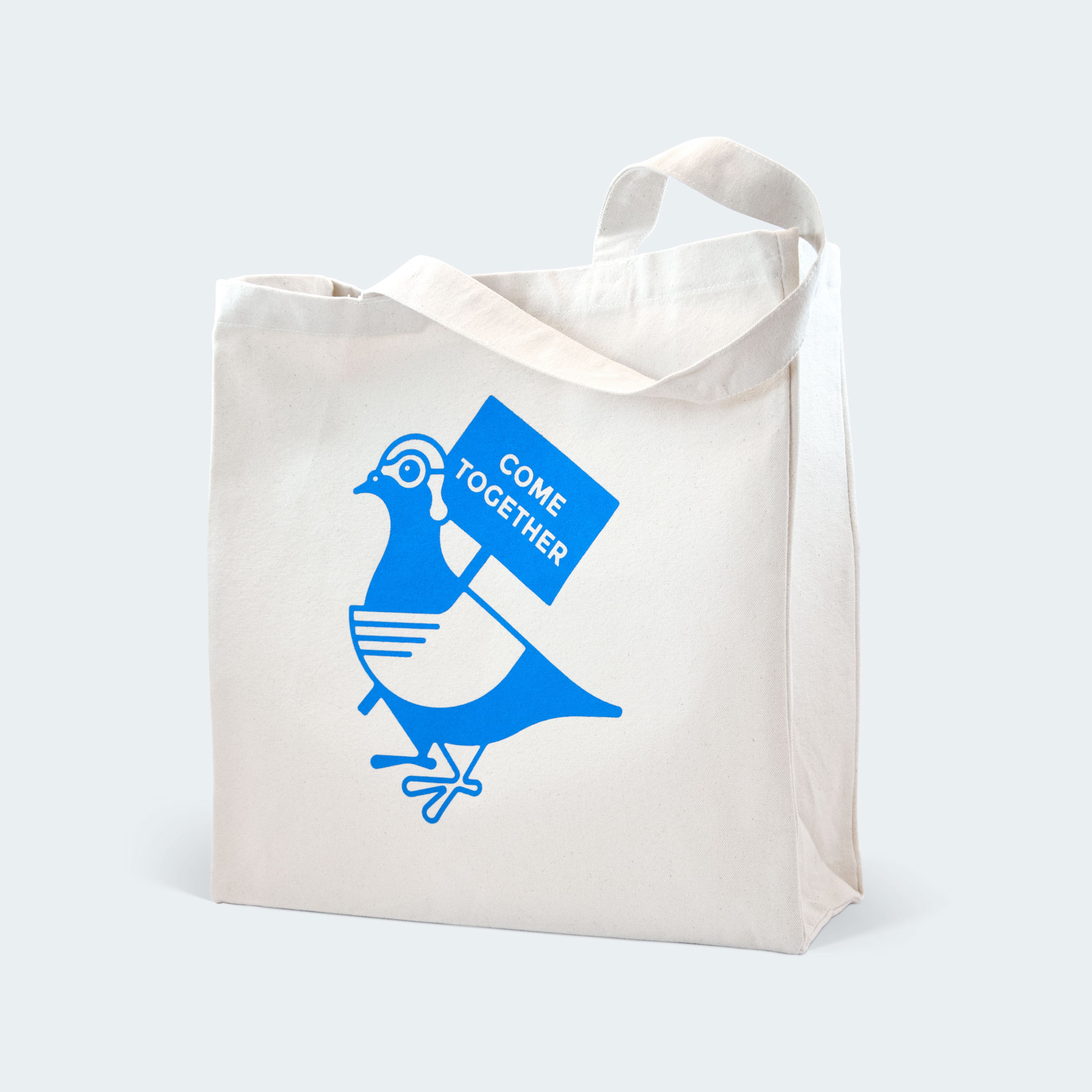 Oasthaus - Come Together Tote
Carrier Bag.
Championing: Social Cohesion
Supporting: HOPE Not Hate Charitable Trust (charity) by donating £6.00 from every sale
Description.
Despite what the news headlines would have us all believe, Human Beings are deeply social creatures, who come together in harmony more often than they drift apart. Why? Because when all else is stripped away, we are all just groups of individuals, trying to make the best of our time on this amazing, crazy little planet.
This bag's message speaks for itself. Togetherness is what we're best at. It's how we get stuff done, how we have fun, how we make things better, and how we stand up against the stuff that's wrong. We may not always agree, but anything can be achieved when we think like a team.
This is a bag for those of us who believe more in the We than the Me.
Now, let's stop flapping about and get something constructive done!
Bag Information.
Bag style: Big Shopper
Dimensions: 39cm(w) x 41cm(h) x 14cm(d)
Handle height: 28cms
Capacity: 21 litres
All materials used in the construction of this bag have been certified Vegan
12oz (100%) Fairtrade Vegan cotton.
Printed using water-based Vegan ink.
Produced in a SEDEX registered and GOTS certified factory.
Made in India. Printed in the UK. Designed in Kent.
£15.00